LEAD THE WAY. AND LET THE WORLD FOLLOW.
BMW ConnectedDrive Services & Apps in the BMW X6.
An essential head start: Innovative BMW ConnectedDrive equipment makes sure that you stay connected at all times. Via Services & Apps, you have direct in-car access to information, entertainment and online services.
Read more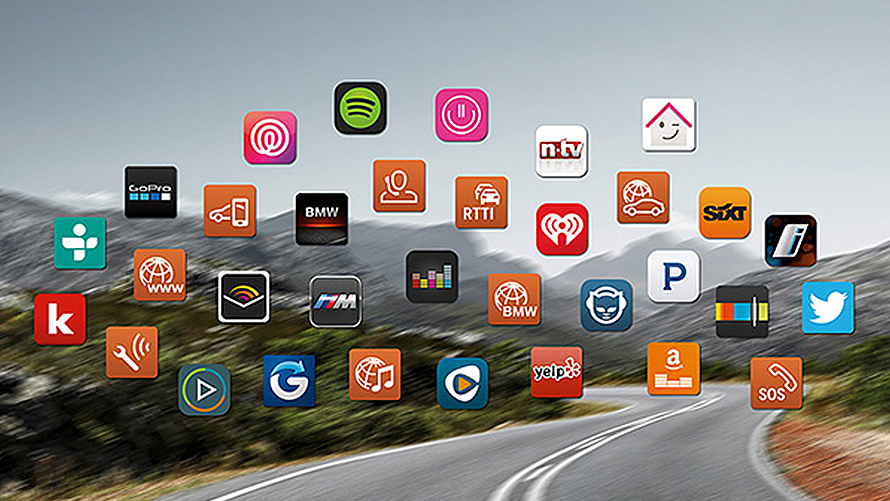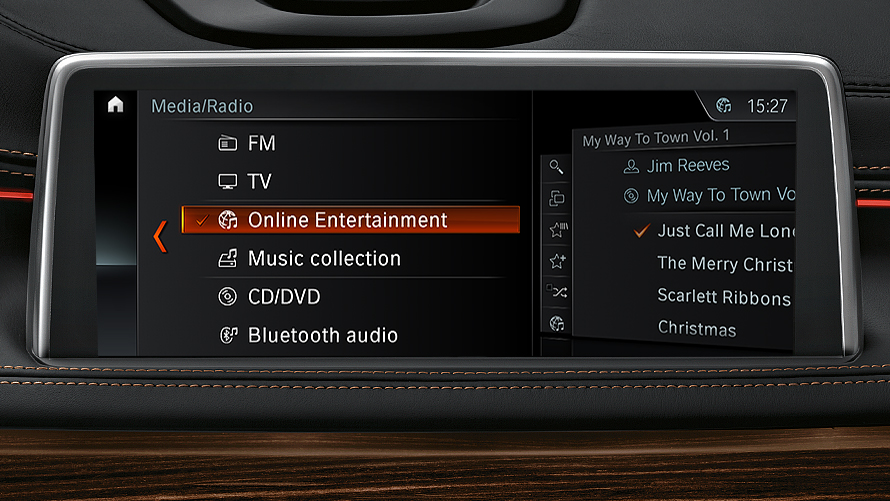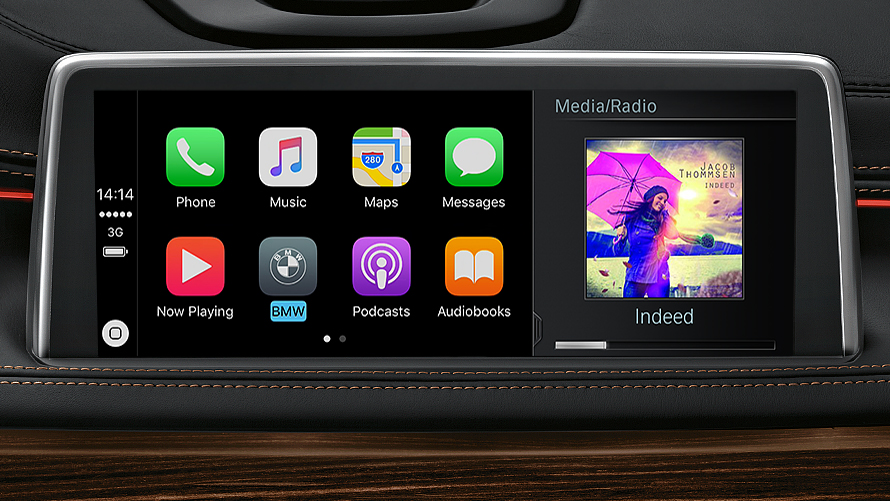 CONNECTED DRIVE SERVICES.
The equipment option ConnectedDrive Services forms the basis for using the personalised digital mobility assistant BMW Connected in the vehicle as well as the BMW ConnectedDrive functions, which provide the driver with a wide range of information, entertainment and service features while on the road.

The offer includes access to current location-based information such as weather and news, as well as an online search powered by GoogleTM and practical office functions. Services and features such as parking information, as well as travel and hotel guides can be accessed directly in the car without a smartphone via the ConnectedDrive menu.

Convenient, unlimited access to selected smartphone apps is also integrated. ConnectedDrive Services also provides access to the BMW ConnectedDrive Store, in which services and apps can be ordered and extended anytime and anywhere to suit the user's individual requirements. The equipment option ConnectedDrive Services offers all this and more, making every trip in a BMW a real experience.


BMW ConnectedDrive Store

BMW Apps

Preparation for Apple CarPlay®

Microsoft Office 365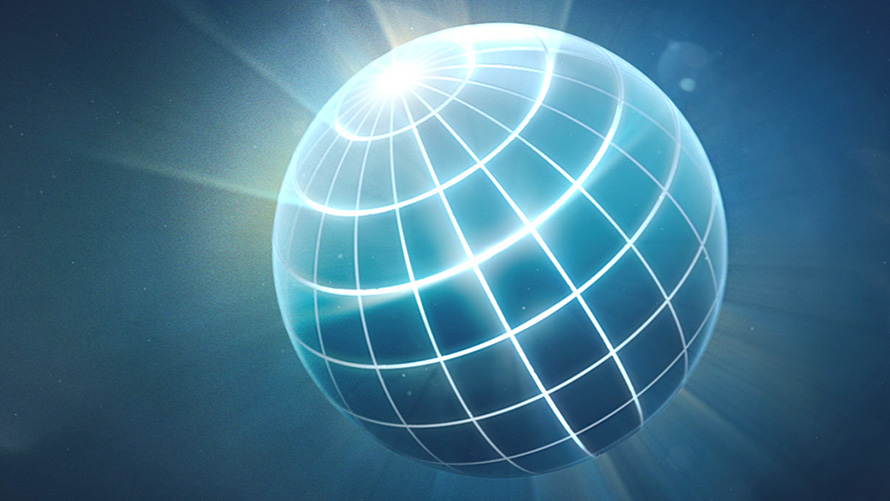 BMW CONNECTED.
Connect with your BMW. The BMW Connected app is your digital mobility assistant which takes care of your needs before and during your journey. Access your car using your smartphone, smartwatch or Amazon Echo, send destinations to the navigation system or receive reminders for meetings to make sure you arrive there on time.

CONCIERGE SERVICES.
Request specific information on the road and receive practical information and tips – Concierge Service by BMW ConnectedDrive make it possible. At the touch of a button this convenient service connects the driver to a BMW Call Centre employee, who acts as their "personal assistant" on the road.
Whether a particular restaurant, the nearest cash dispenser or an emergency pharmacy – the BMW Call Centre agent is there to help and can even send information directly to the BMW navigation system. It is also possible to conveniently reserve cinema tickets while driving. Concierge Service works independently of your mobile phone and are available both at home and abroad, around-the-clock, seven days a week and at no extra cost.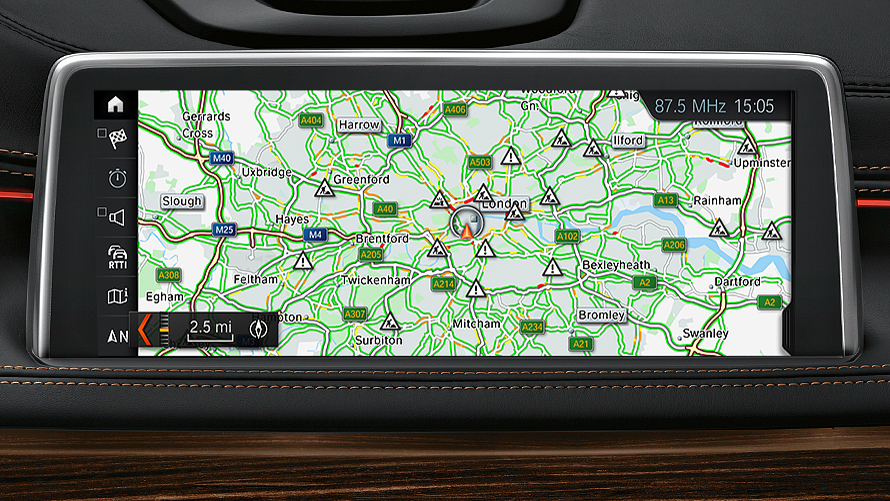 REAL TIME TRAFFIC INFORMATION.
Real Time Traffic Information (RTTI) provides the most up-to-date traffic information at all times. Precise details of the time and duration of hold-ups are relayed virtually in real time. The data is drawn from such sources as movement profiles from the mobile phone network, the GPS data of vehicle fleets, smartphone apps and police reports. This data is analysed so precisely that it is possible to accurately localise traffic congestion to within 100 metres. This enables RTTI to provide information almost instantly on the current traffic situation on motorways, main roads, country roads and numerous urban routes, and to recommend sound alternative routes.
The visualisation of the traffic information is optimised thanks to a colour display of the roads in green, yellow, orange and red.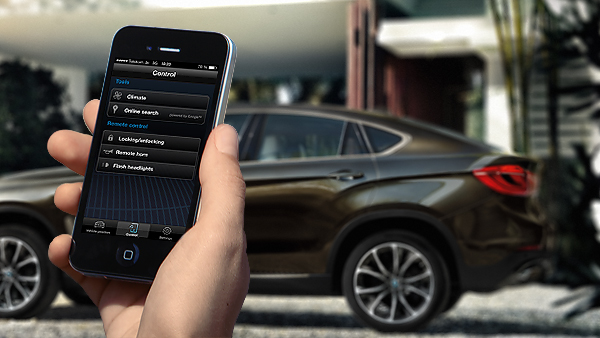 REMOTE SERVICES.
With the Remote Services of the BMW Connected App (available in the Apple App Store), various vehicle-related functions, such as locking and unlocking the car, can be operated remotely.

Just as the BMW ConnectedDrive customer portal, the app also offers the opportunity to access vehicle information such as range or the status of the windows and doors. That way the driver is always fully informed about the status of the vehicle, even from a distance, and also has all information conveniently gathered together at one glance.

This information package is rounded out with the display of the vehicle's current location. To use this feature, customers simply need to activate Remote Services once in the BMW ConnectedDrive customer portal at www.bmw-connecteddrive.com.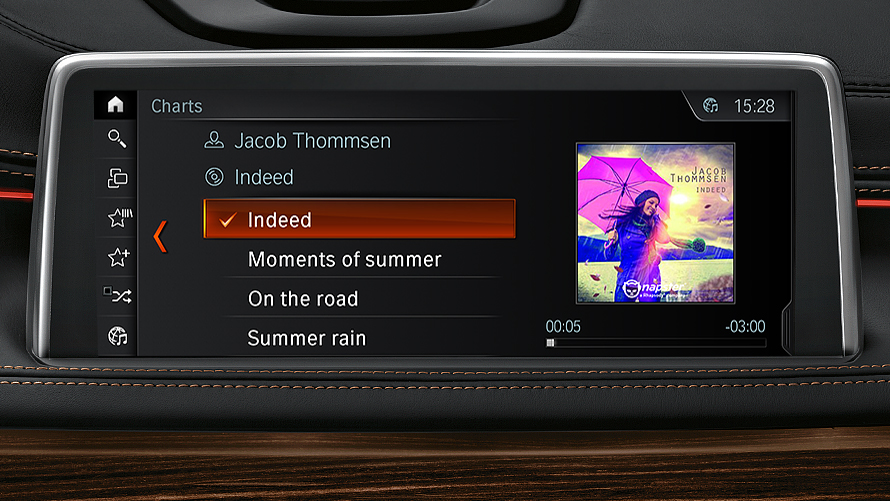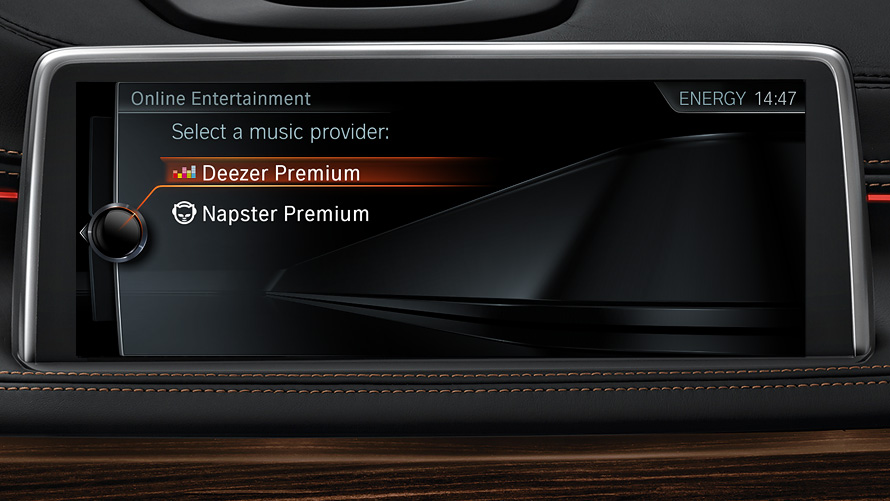 ONLINE ENTERTAINMENT.
The perfect song for every situation, every road and every mood. Online Entertainment offers direct and unlimited access in a BMW to more than 22 million music titles – all without a smartphone or other device. There are plenty of tracks here to suit every taste. As soon as an artist's song or album is played in the car, it is automatically downloaded to the car's hard disc.
With the Online Entertainment offer, a flat-rate account lasting one year can be opened with any BMW music partner, for example with Napster, which can be used in six different European countries at no additional cost: Germany, France, the UK, Italy, Spain and the Netherlands.
Only available in conjunction with the optional equipment ConnectedDrive Services and the Navigation system Professional .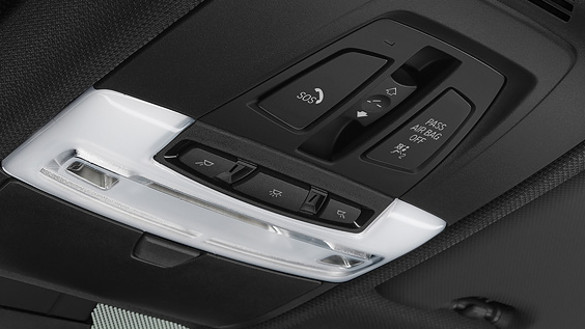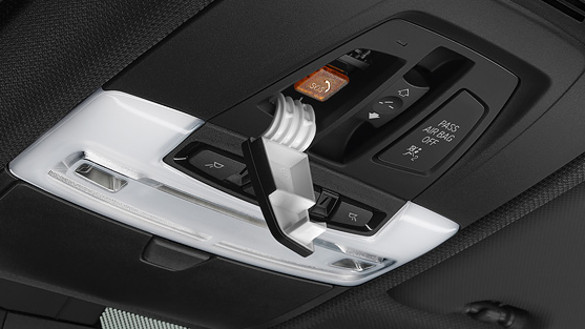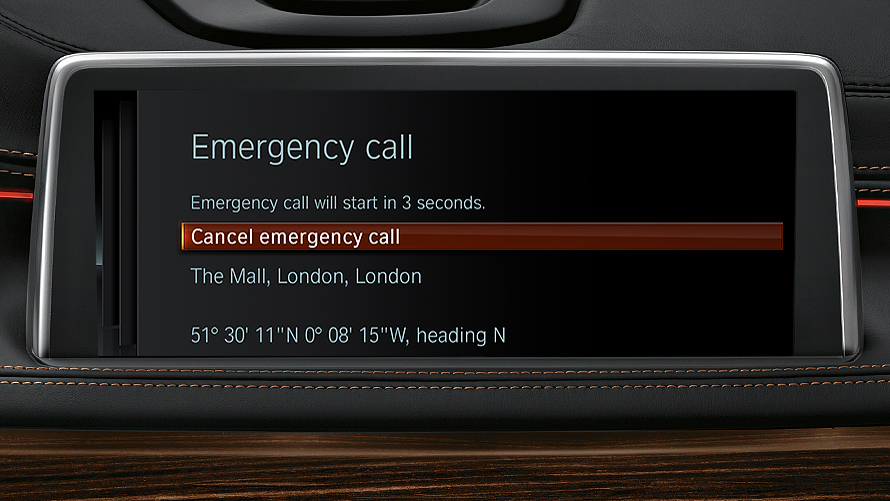 INTELLIGENT EMERGENCY CALL.
If there is an accident, time is of the essence. Intelligent Emergency Call gets help and can even save lives in case of an emergency. It contacts specially trained call centre agents who offer support to you and your passengers until the emergency services arrive. The first responders also receive important information directly.