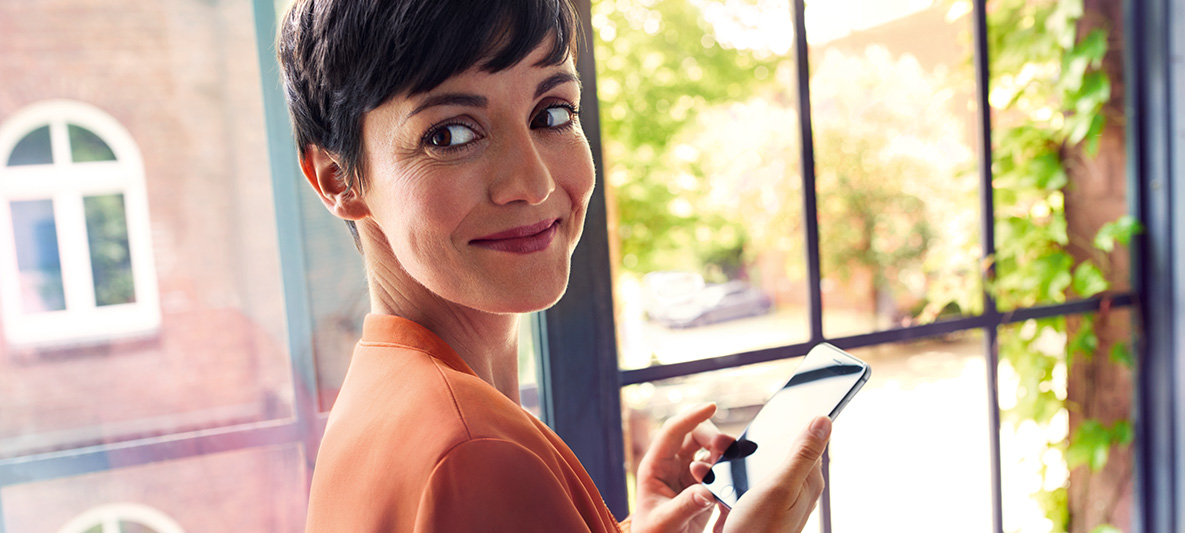 BMW MAPS – CONNECTED NAVIGATION.
The operation of a smartphone navigation system with the comfort typical for BMW: BMW Maps – Connected Navigation guides you to your destination with high accuracy, extremely fast calculation and considering any changes in the general traffic situation – even if you don't know the exact address, you can find it using a keyword search, just like you are used to with navigation apps on your smartphone. The cloud-based dynamic route calculation is characterised by its high speed and constantly adapts the route recommendations. The route is calculated in advance, i.e. the future traffic volume along the entire route is included in the calculation of the ETA (Estimated Time of Arrival). Comprehensive traffic data is now also available for smaller roads. This enables the system to recommend the fastest route – which you can see from the particularly precise prediction of the arrival time at your destination.

The benefits at a glance:
Intuitive operation as you are used to on your smartphone
Destination entry via free search possible
Cloud-based dynamic route calculation
Fast recalculation of the route in case of changing traffic conditions
Exact calculation of the predicted arrival time
Map data with Map Update always up to date

Real Time Traffic Information

Why waste time in traffic jams? Real Time Traffic Information lets you reach your destination faster and more effectively. It monitors the current traffic situation virtually in real-time and calculates alternative routes. The local hazard warning system is an additional feature that alerts you to adverse road conditions or accidents.


Map Update

To ensure that you always have the latest navigation maps, BMW offers you various update options: With the automatic map update, the map material is updated over the air in your current home country. With the USB map update you can manually download an entire region. This way you always have the latest map information even when you are abroad.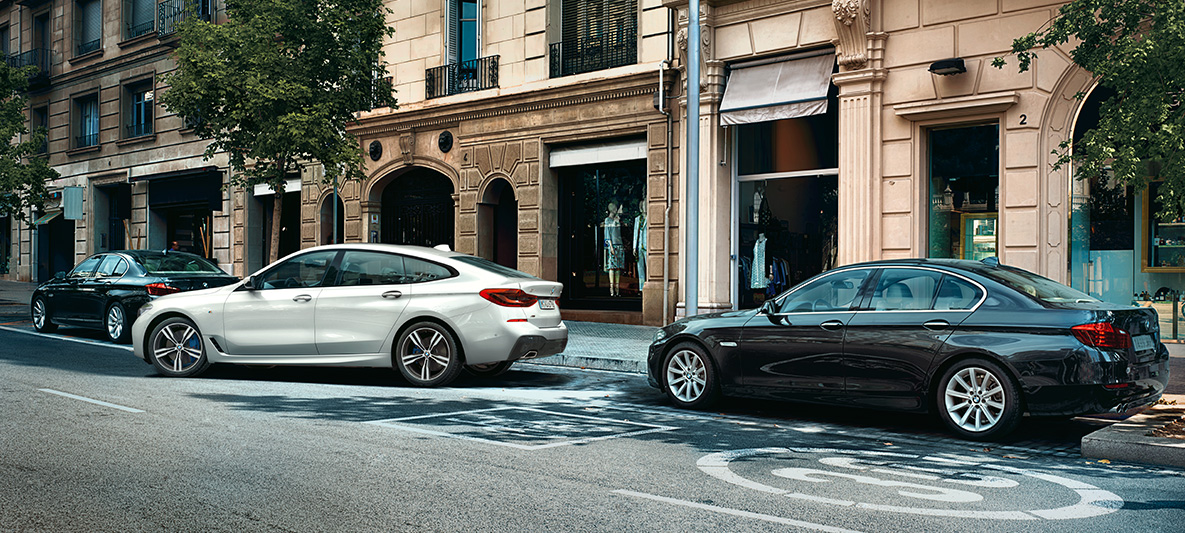 BMW MAPS – CONNECTED PARKING.
You have reached your destination but can't find a parking space? With BMW Maps – Connected Parking, this annoyance is a thing of the past. As part of the route guidance, this function proactively suggests the best parking options in the immediate vicinity of your navigation destination. You have the choice between a place in a multi-storey car park or a parking facility on the street. If you choose a parking garage, the best one close to your destination will be displayed. If you choose an on-street space, the route to your destination with the highest likelihood of finding a parking space close to your destination will be suggested. In addition to all this, you start your journey already well informed because your BMW gives you general information about the parking situation at your chosen destination. All of these options are displayed on your vehicle's control display. Parking facilities with empty spaces will be added to the navigation map and streets will be highlighted if the probability of finding a parking space there is high. Recently vacated parking spaces are also displayed in the navigation system.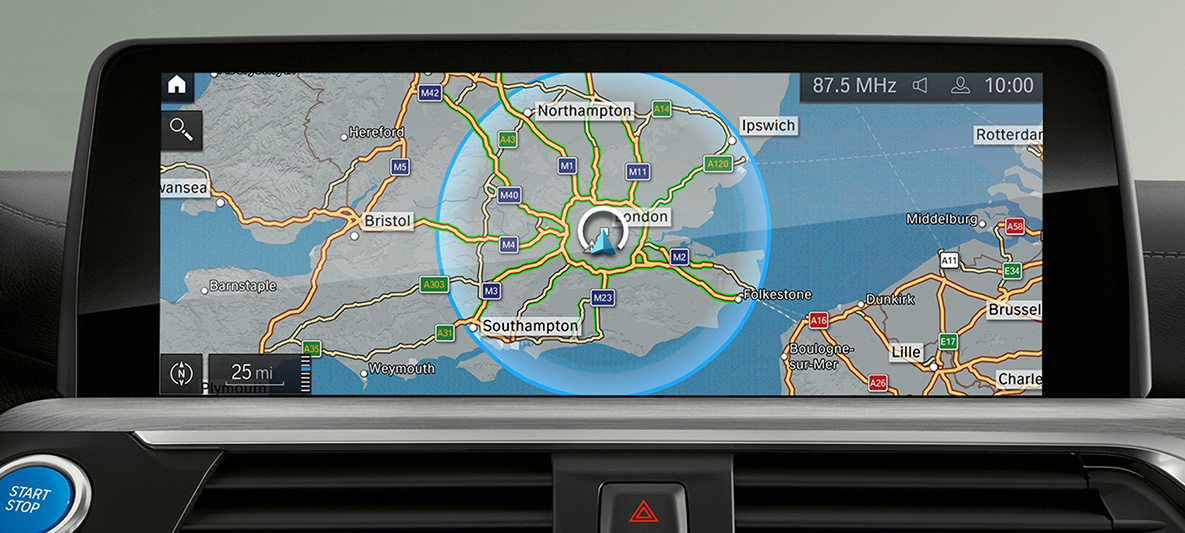 BMW MAPS – CONNECTED CHARGING.
BMW Maps – Connected Charging offers you a range of practical services to help make driving your fully electric BMW i or BMW Plug-in Hybrid even more comfortable. These include the Trip Planner with recommended charging stops along the route as well as the Park & Charge Assistant, which offers available parking places with recharging stations near your destination. You will find details on the address, opening times and charging capacity for each station. In addition, you will find tips on interesting ways to spend your waiting time for each charging station. Especially smart: the eRoute* function automatically calculates charging stops along your route if it exceeds your total range. Benefit further from a filter for quick charging stations or the practical Range Circle, which visualises the range of your BMW as a circle on the map.

* Available for BMW i models starting from BMW iX3.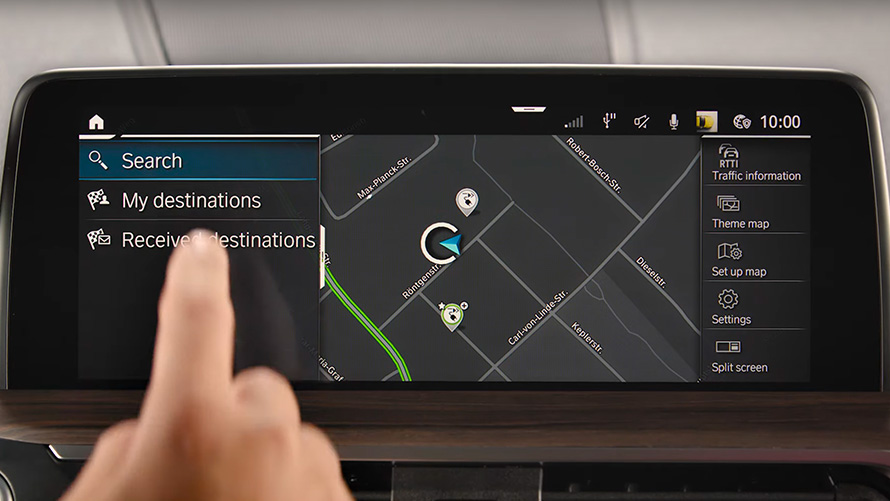 Learn in our tutorial video more about BMW Maps and its navigation function including destination search route guidance.
REQUIREMENTS FOR BMW MAPS.
BMW Maps with Connected Navigation, Connected Parking and Connected Charging is part of the optional Connected Package Professional (6C3/6C4) and to be used only in connection Live Cockpit Plus (6U2) or Live Cockpit Professional (6U3). You will need a car with the BMW Operating System 7 or newer.
Read more
BMW CONNECTED DRIVE: FURTHER INFORMATION & LINKS.