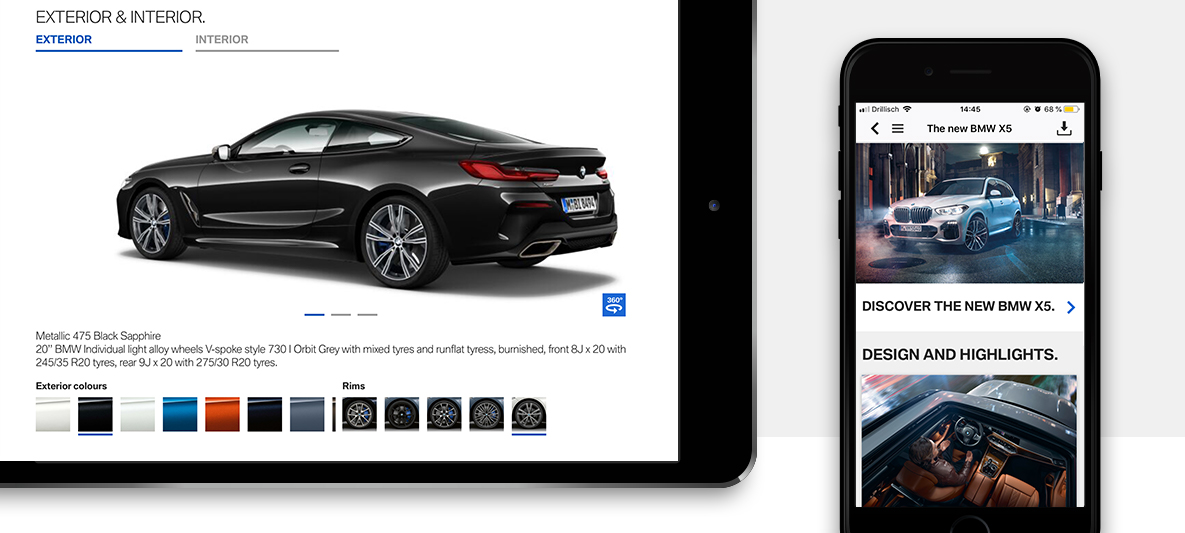 BMW CATALOGUES: ALL BMW MODELS ON YOUR MOBILE PHONE.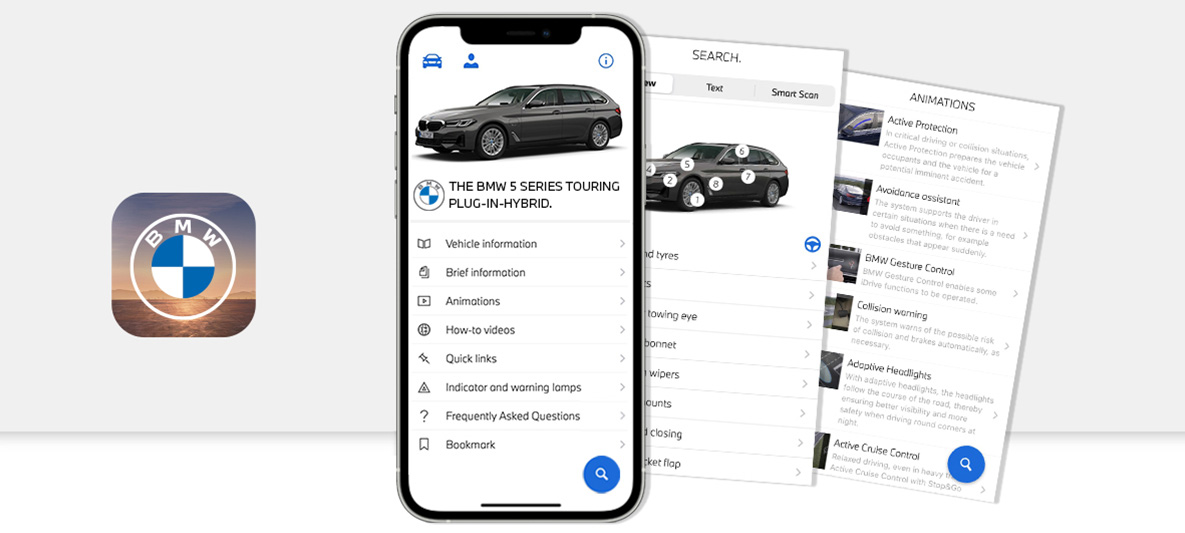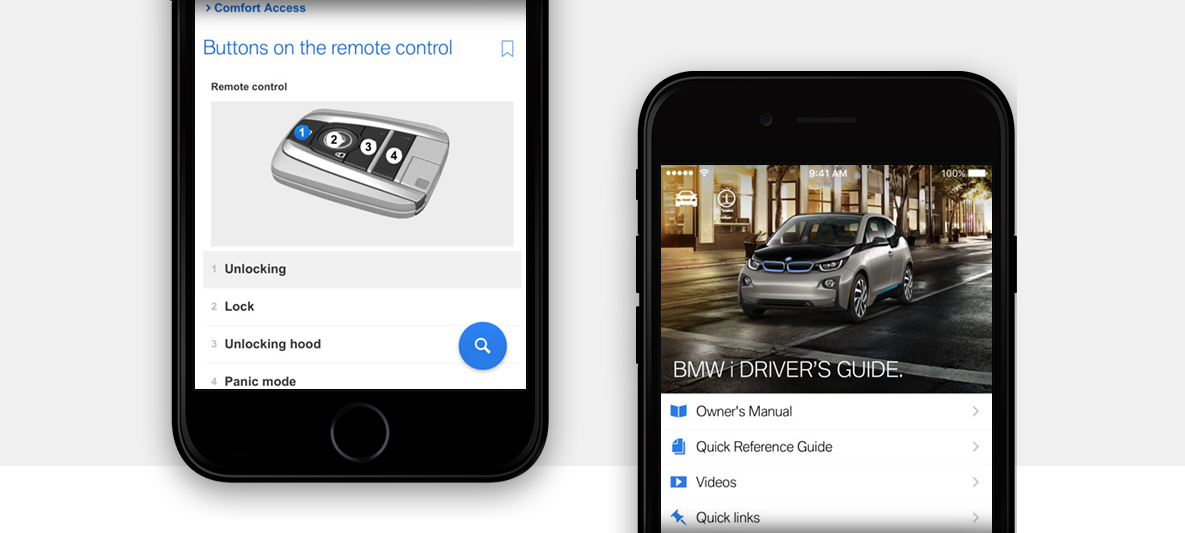 BMW I DRIVER'S GUIDE: THE ANIMATED INSTRUCTION MANUAL FOR YOUR BMW I.
The BMW i Driver's Guide is a vehicle-specific operating manual for selected BMW i models. Find out about the benefits of your vehicle with the complete operating manual, the picture search or the explanatory animations. The more familiar you are with the vehicle, the more self-assured you will feel in road traffic.